Here we go, Boston! Another New Year to get things right. At least when it comes to dating, you have plenty of options. Perhaps too many. Imagine how scary it must be if you're newly divorced, separated or broken up after a long relationship. Ready to dive in? If it's been five or more years since you've been in the dating scene, everything has changed! How to date, where to date, who to date and, most importantly, how to progress from a cycle of first dates to a relationship is tough. No wonder matchmakers are so busy. Those of us who have been single through this upsurge of boutique and swipe dating apps are no more savvy than our newly single counterparts. Single Americans are at an all-time high, making up almost half of the U.S. population. Hmmm… plenty of singles to choose from. Plenty of ways to meet them.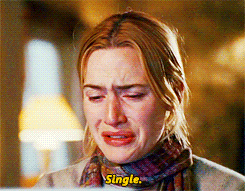 Wait! Don't give up just yet. There are things you can do this year to set yourself up for dating success. Wishing you the best in romance this year, let's look at your dating areas of improvement. Just as you need to get your butt to the gym to work off that holiday weight, you need to take inventory of what dating habits and behaviors you're bringing into the New Year. Here are the five top mistakes that will kill your dating game this year.
1. A Bad Attitude
Whether you've been single for two weeks or two years, the other person on the end of the app, phone, text, table—whatever—has no idea of your personal history. Leave the sad stories, tales of woe and shaming for another day. When people write the words "No Drama" in their profiles, this is one of the things they're talking about.
Do not talk about past relationships or dates on a date. This is the #1 rule dating coaches preach, and it's broken constantly. Don't do it! Venting on a date will not lead to romance.
2. Giving Your Ego Free Rein
Who, me? Yes, you. You should be selective, and you shouldn't settle, that's for certain. But if you're speaking during 90% of the conversation, spending too much time on the phone or fixing your makeup in the mirror, you may be headed into serial dater territory. If you've ever said "I can get plenty of dates on my own," you're inflating your ego. Listen, with thousands of dating apps out there, anyone can get a date at any time. That does not make you special. In fact, hold your specialness to a higher standard. Be aware enough to know that you don't know everything, especially when it comes to dating. No one wants to be with someone who's a selfish narcissist. You may just be sabotaging yourself.
3. Forgoing a Dating Strategy
Strategy? The first reaction of singles when I tell them they may need professional help is one of defensive embarrassment. Why? Because our love life is one of the most private areas of our lives that is supposed to just manifest magically out of thin air if we put ourselves out there. And with the tender, loving support of every family member telling you how and who to date, it's no wonder your keep tight-lipped. But in the age of online dating apps and incredibly busy lives, I would highly recommend working with a professional, at least if you're serious about a getting into a relationship. Downloading the latest dating app your friend is trying out this week is not a dating strategy.
4. Picking the Wrong Type of Person
This is one of the toughest areas that any single can dive into. Are you attracted to women who have short fuses? Do you keep flirting with the bad boy? Why do you keep picking the same type of person over and over again, only to be disappointed? Listen to what the other person is saying. Are they building you up? Blaming you? Ignoring you? If you find yourself making excuses for the other person's behavior so you can continue seeing them, you may have selected someone who isn't a great relationship match. My tip? How do you feel when you're with them and without them? If you're out there wondering when the next time you'll see them or their next text will be, you may be a placeholder, or worse; you could be benched.
A Dating Coach Will Help You Identify the Bad Apples.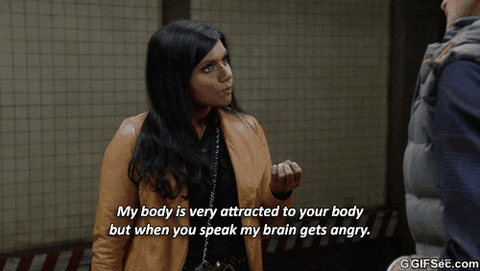 Having a professional matchmaker hand select your matches while providing date coaching before and after your dates is a sure way to catch any red flags that you may be in a cycle of being a "bad picker."
5. Relying on Your Phone to Find Relationships
You are the only person who can actually get you into a relationship! Dating apps are a tool. Networking, meetup groups, even speed dating (yikes!) are all tools. They are a great way to get out there and meet lots of singles. But meeting lots of singles was never your problem to begin with, right? It was meeting the right person. Ahhh… Well, the phone is one way to spark up a conversation. Just be aware that if your dating app doesn't lead you down the road to romantic bliss, don't take it personally. A recent Bustle article suggests that only 10% of us here in the North East have had success with online dating apps. What about the other 90%? Better call LunchDates.
Aimee Burke has over a decade of experience as a relationship coaching professional. She is an avid writer and researcher for the Boston dating scene. She's also the main contributor to LunchDates' dating advice blog.
Meet More Successful Boston Singles
CHAT WITH A PROFESSIONAL MATCHMAKER
Get Started Today