Top 5 Worst Places to Meet Boston Guys; What It Really Means to Go Offline
February 21, 2018
We may not all remember the first time we created an online profile. The giddiness in getting likes or winks fades quickly when you're in pursuit for love. Most of us, however, can remember the last time we got frustrated enough to delete our dating apps and go our own way. Seeing a future of bad dates go off into perpetuity, many resolve to find a better way to find a quality person. How long did you last? In reality, as soon as you turn your dating app off, there's an instinctual cringe. What if the perfect person just created their profile? Do you think you're really one swipe away from falling in love? Really?
You and I, my friend, are both still single…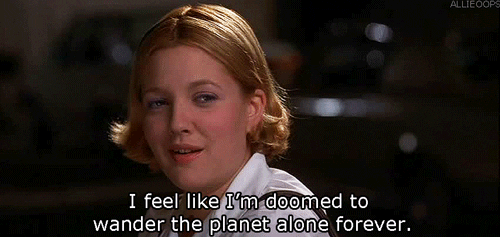 Cue the melodramatic music…but seriously, if you really do intend to give up dating apps because you've realized they're a waste of time, what are your options? I could scribble down a bunch of old cliches that I'm sure your friends and family have told you. Here are a few of my favorites worst places to meet guys that my friends, family, and well-meaning relatives love to spewed at me tirelessly.
1. The Supermarket.
I have no idea when this urban legend started, but it is my family's favorite. "I'm telling you Aim! The market! There's a ton of guys there…" Other than a random sitcom on TV, do you know anyone that actually met and fell in love that way? I go every week, yet shockingly I only leave with groceries.
2. Someone knows a guy.
No, they don't. Believe me. The catch of the year is not friend's with your single girlfriend. If he really was, she'd be dating him. Now I'm not saying that meeting people through friends is a bad idea. Actually, it is THE BEST idea and the one most likely to land you in a LTR. But that dating pool is small. Your little brother's friend's cousin Sully is probably not what you're looking for.
And if your friends do find a hunk, they'll let you know.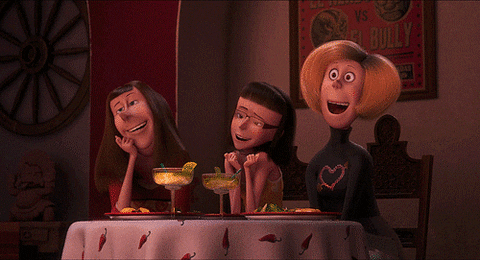 3. You'll meet him when you least expect it.
This one is my favorite. It puts the single person in a difficult position. On the one hand, if you completely give up, you'll never be disappointed (but you may end up alone). If you admit that you are looking, you're labeled as trying too hard. What is a girl to do? Somewhere in between, I'm assuming. Is that what's normal? I think people in relationships say that because they can't remember what they were doing before they met their lover. That doesn't mean they weren't looking. Their whole world was immediately engulfed when they met the right person.
Wouldn't It Be Great to Be in Love?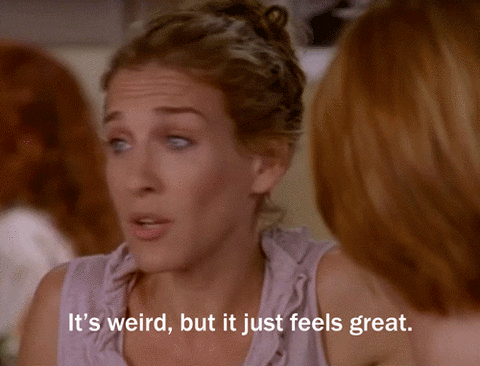 4. You'll meet him at work.
Now this does work for a lot of people. But your work dating sphere is individual to you. If you're a teacher, for example, you may not have a large selection of the opposite sex (or not as much as you'd prefer). You may be in a position (like the CEO of a company) where you can't date your coworkers. You may not want to date someone in your own industry. You may simply have unattractive coworkers. There is more opportunity here, but there are a lot of variables.
5. Random events in Boston.
This includes sporting events. Yeah, I said it. Listen, getting out into the city is one of my fave things to do to meet new people. And I do meet a ton of new people. Girls. Guys. Young. Old. I meet everyone! But…I don't want to date everyone. It's a great night out, but it's less likely you'll end up arm in arm with the guy of your dreams, cute Bruins outfits aside…
How to Actually Find Love in Boston
So that leaves you and me in the same position. Single. With all the support and advice we're getting on a daily basis, you wonder why it isn't working? It's tough when you're trying to find the perfect match. You have high expectations. You're not going to settle. Hell, that's what online dating is for; settling. And it's the point when you're tired of settling that you'll most likely find yourself deleting your dating apps, just like I did. It was more than a few weeks ago, and here I am. Not one date. Trying in earnest to heed the advice of my friends and family. I've even gone to the supermarket a few extra times this week But guess what? Nothing.
I now know why matchmakers are so revered. The personal connection you have to your matchmaker allows them to seek out and find the right person for you. A whole, real person. Dating apps don't do that. Well-meaning relatives are just that, well-meaning. Corporate events, holidays, fundraisers, at times it can all seem a blur. Yet you remain single. Matchmakers have only one goal for you: to find the right person for you. It's so simple, and that's why it's so perfect. Their only job is to help you find the person you're going to fall in love with and spend the rest of your life with.
Aimee Burke has over a decade of experience as a relationship coaching professional. She is an avid writer and researcher for the Boston dating scene. She's also the main contributor to LunchDates' dating advice blog.
Meet More Successful Boston Singles
CHAT WITH A PROFESSIONAL MATCHMAKER
Get Started Today