If love were a science experiment, we'd all be incompetent of predicting accurate outcomes. Imagine yourself wearing a white lab coat, thick plastic safety goggles, and gloves up to your elbows. What type of experiments do you want to conduct on love? What ingredients are you working with? What's your dating DNA? Are you experimenting just for the fun of it (insert: serial dater) or are you trying to prove an idea? Like the idea of falling in love.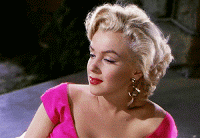 After all, that's what love is. An idea. You can't feel it directly without its association to something else. Pause, and think about it. Whether it's a flower, a person, or the all of the eternity of the universe. Your relationship to it, and the ideas, thoughts, feelings,and sensations, are just manifestations of an idea of "knowing" that you "know."
Know what by the way?
Hard to describe. Easy to understand. Just like love. Some are better at understanding it. Some are better at helping you get there. And when it comes to courtship and chemistry, people will say "I just knew!" Maybe you did when it happened. The "uh-huh!" when the experiment goes right. But were you really taking notes the whole time? Studying up on them? Most of us are bad scientists. You need a dating coach. Now just hear me out…
A dating coach is hardly a mad scientist when it comes to chemistry or love. However, they do have a keen skill set that single people can not seem to master on their own. Dating. Ugh! Believe me; I understand your frustration. But, think about it. When it comes to love, we draw a line in the sand. After continuous sabotage, whether it's conscious or not, it doesn't do you any good. That's where a professional comes in. And no, dating apps are nowhere close to the same experience as working with a matchmaker. They will never tell you what you're doing wrong, so keep swiping.
Every scientist and dating coach needs to know what ingredients they're working with. So what's your dating DNA? It explains why some people fall in love, some stay single, and others are serial daters. And what about that person who was duped into dating exclusively but the other person continued to talk to people online?
What's your dating DNA?
AI type: The "all-in" dater. From stalker to sweetheart, these folks are infatuated with love. Even if a hundred first dates have gone by, they are the ever constant North Star with their gaze upward. There would be no other way for their story to end up! AI's run foolishly into endeavors of the heart before thinking it out. I admit, I am one. We're all in, and we know no other way to be. Their romantic heart moves too fast.
LS type: A "let's see" dater. The spectrum of this runs from the more light-hearted approach of whatever happens, happens, to the more rigid approach of "I'll believe you when I see it." Both of these types of people and everyone who's a bit hesitant in between are just that. Hesitant. Tiptoeing, tiptoeing. A million excuses and memories as to why they must take their time. Their patience is their biggest strength and biggest obstacle. Their romantic heart runs too slow.
ID type: The indifferent dater. This ranges from the perpetual bachelor to the beaten down single gal pal that's just going through the motions. It also includes the serial dater you know and the "I'm too busy crowd." Dating just to date. Or not dating at all. It really doesn't matter (think Eeyore in Winnie-the- Pooh
). Their romantic heart is off.
Who get's it right?
When you fall in love, everything changes. The other person helps bring it all together. At least where love's concerned. Everyone has their story. New love is easy to spot. Timeless love, however, is a very rare thing to see. And if you see it, do some scientific research. What's their dating DNA?
Can you change your dating DNA?
Unlike your real genetics, if you work on yourself, get some coaching, I think you have a shot at it. You need to know what you're working with. It goes back to the scientist taking studious notes on combinations of ingredients, environment, and timing. Having less time and more options is a virus that affects us all. No time to waste.
So where does that leave you and me? Looking for an idea, remember? Love. It is timeless and it's once in a lifetime all at once. What would it feel like if you kissed the person you've always wanted? How wonderful would it feel? Would they love you back? Would you believe it?
Better call a dating coach.
Aimee Burke has over a decade of experience as a coaching professional. She is an avid writer and researcher for the Boston dating scene. She's also the main contributor to LunchDates' dating advice blog.
Meet More Successful Boston Singles
CHAT WITH A PROFESSIONAL MATCHMAKER
Get Started Today