It was 1995. Windows 95 was released. I know, woe. Toy Story was released as the first completely computer generated film, Weezer was the jam, and Match.com debuted. Twenty plus years have passed. A lot has changed in the realm of technology and culture. Dating apps, to some extent, have become more user friendly. Match has grown as well, a lot. The Match Group grossed $1.28 billion in 2017. Match.com and it's portfolio include: Tinder, OKCupid and Plenty of Fish. Make no mistake, this is a billion dollar business. The dating industry is just that, an industry. If you're on a paid app, then you pay. If you're on a free app, you're providing your personal data in exchange to play (and you'll get the occasional pop up ads and robo matches to entice you to pay).
With decades of experience and all that dough, we should be getting great results right? Because, like, everyone you know is online. Would you consider a 10% chance of finding a long term relationship a good investment of your time? Because that is the average of online daters who end up in relationships today. So why are we so enticed to download and swipe? Is something else afoot? Any by the way….
Why are you still single?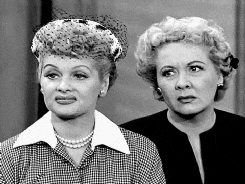 Haven't met the right one? Well that's an easy fix. There are plenty of apps to download. So yes, today we have more options. That's a good thing. And it is more acceptable to use online dating as a way to meet people, thank god. Anyone can agree it's a great way to get a lot of first dates. Let me say that again. Online dating is a great way to get a lot of first dates. But what does that mean for a single person who wants a relationship? If the deck is still stacked against us (I mean, come on, 10%???) what do we do? We all know of the dating woes of Meredith Grey, our favorite, single protagonist on Grey's Anatomy has experienced. And if you're Grey's fan, you should know that she's in for a surprise.
Spoiler alert! Meredith's meets a Matchmaker!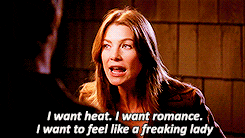 But back to you… So plenty of online dating experience now under your belt. Plenty of first dates. I'm sure you have more than a few horror stories. And now you're savvy enough to be on the latest and greatest dating apps, you know, the ones "all the pretty girls are on"…. Yeah. Remember that billion dollar industry fact I gave you? Pay attention.
The longer you're online, the more money you pay.
And if you're deleting that dating app, we know you'll be back.
The truth hurts, I know. And those "free" sites convert your personal data to cash. So it's all about the money. If you don't meet the love of your life on Tinder, who do you call? You don't call anyone. You unmatch all your would be BF's (who never messaged you anyway) and delete your app. But then, alas, weeks go by and the dating pool of your local bar is pitiful at best, so you go back online. And the cycle continues.
So what about these matchmakers? I mean, $30 a month for your favorite dating app is a steal. Anything more than that is highway robbery, right? Well do you want a Gucci or do you want a knock off? Do you want an endless sea of first date bloopers or do you want to fall in love? When you work with a matchmaker, you have a confidant that has your best interest at heart. Imagine calling Match and telling them about that horrible first date that they recommended for you? There is no one to call. With a professional matchmaker, you have a trusted advisor with you right from the start. If you like someone, great! If you don't like someone, well then how can we make the next match better?
We are now interviewing for singles at LunchDates!
Matchmakers work with professional singles who are serious about finding a relationship and falling in love. We do all the work in searching and finding the right person. And when you have a great date or a dud, we are there to listen and support you. LunchDates is not like your dating app. Everything you hate about your app, you'll love while working with us. We care, we listen, we support, and best of all, we'll leave no stone unturned to find you the person you'll fall in love with.
Aimee Burke has over a decade of experience as a coaching professional. She has matched hundreds of singles in the Boston area and is an avid writer and researcher for the Boston dating scene. She's also the main contributor to LunchDates' dating advice blog.
Meet More Successful Boston Singles
CHAT WITH A PROFESSIONAL MATCHMAKER
Get Started Today