Yes, it's February and you're single. Take a deep breath; it's going to be OK. Could you be madly head over heels in love by Valentine's Day? Maybe. Anything is possible. I do not, however, subscribe to the philosophy that it will come to you when you least expect it. Nope. If you don't expect it, it will never happen. Love will come to you when you're ready to receive it into your life. Think about all the negative thoughts you have about dating. There's no one out there. I'll never meet anyone good. And at the end of the evening, when you're all alone on your couch eating chocolate, you begin to resent. Resenting the constant reminder that you see every time you walk into Starbucks to get a coffee or the grocery store to get some milk—valentines as far as the eye can see. And Valentine's Day.
The origins of the holiday are quite dark. Think drunk Romans whipping women with dead animals. No, I'm not kidding. This pagan holiday was soon stolen by the Catholic Church, announcing a martyred saint named Valentine would be celebrated on February 14th. A couple of Shakespearean poems later, Hallmark Cards emerged as an empire, and a holiday was set in motion. Total average Valentine's Day spending?$18.2 billion.
That's a lot of freaking chocolate…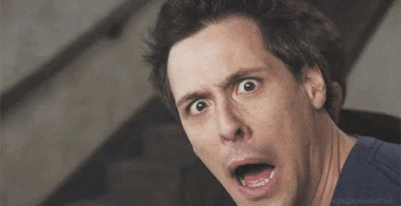 And if you find yourself unable to purchase a furry or chocolate token for a someone special, what to do? I would highly recommend purchasing some aphrodisiac tea. Seriously. But let's strategize about how you're falling in love for Valentine's Day. My expert opinion is that you're going about it all wrong. Why, you ask? You'd be in a relationship if you were doing it right! Timing, you say? Maybe. Yes. Timing is critical in pairing two lovers together. So, you say you're ready for the perfect person to come walking into your life. I just have one question for you: How much love are they walking into?
Your Attitude About Love Affects Everything You Do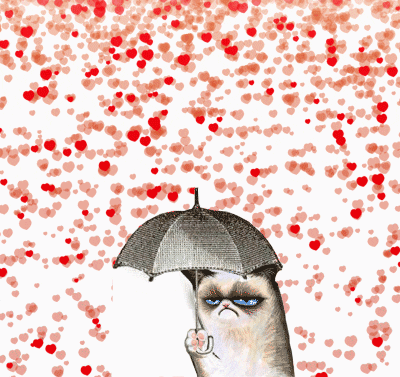 If you walk around glum all day, gloominess will find you. If your girls' night out turns into a gripe session about how single you all are, you're holding the metaphorical kitty umbrella. Put the umbrella down and bask in love. All kinds of love! Love for a family member. A child. A stranger. Yourself. Woah, that's a tricky one; but it's also the one that really counts. It counts in your life and it counts when you're dating. That's why God created dating coaches
.
Be Thankful for What You Have. You're Freaking Lucky.
It's easy to roll our eyes when we hear this. But this is the real deal for bringing more love (including the romantic kind) into your life. No one wants to be around someone who's complaining or playing the victim. Those people are tough to be around normally, let alone date! If you do have the luxury of sitting home on Valentine's Day alone, in a warm house, safe and sipping hot chocolate, living in a free country, then you're pretty freaking lucky. There are tons of resources out there for you to discover the power of gratitude. Plus, you'll actually be happier! That's right. Best way to cultivate gratitude if it's a toughy? Volunteer. And if you do that, you might meet a great person who's passionate about the same things you are!
Love is All Around You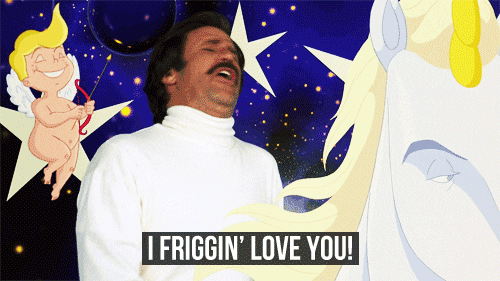 I would never turn down an opportunity to go riding a unicorn pegasus with Will Ferrell. But I digress… If you cultivate more love in your heart, you become a happier person. Happy people are attractive. They are fulfilled. They are compassionate. Wouldn't you love to meet someone like that? Wouldn't it be fantastic to be in a relationship with someone like that? Are you like that?
From bloody whippings of women to overpriced Godiva chocolates, Valentine's Day is here to stay. But what the hell does it really mean? Are we celebrating our romantic relationships? Adorning our counterparts with cheap, sugary treats and expensive lingerie? Hugging family members in appreciation of how much we care about them?
Hmm… Doesn't really matter, because it still leaves you single. It leaves me single. In fact, the meaning of Valentine's Day affects nothing about your relationship status, does it? So what are we asking ourselves? Reaching for the stars on Valentine's Day, for me, means to dive deep enough inside to cultivate even more love in my life. The kind of love that makes you smile for no reason, or to pick up the phone and call an old friend. Practicing random acts of kindness. I think that makes pretty good girlfriend material, to say the least. Getting some helpwouldn't hurt either.
Contact LunchDates Today
Ready to find a partner who complements and enhances your lifestyle? Then be sure to reach out to LunchDates. Regardless of your relationship challenges, we're prepped and ready to help you find that special someone to buy ludicrously expensive chocolates for. So give us a call; you'll be glad you did.


Aimee Burke has over a decade of experience as a relationship coaching professional. She is an avid writer and researcher for the Boston dating scene. She's also the main contributor to LunchDates' dating advice blog.
Meet More Successful Boston Singles
CHAT WITH A PROFESSIONAL MATCHMAKER
Get Started Today