Boston Singles Survival Guide to Valentine's Day: A Dating Coach's Top 4 Picks
February 6, 2020
"I'd been on dating apps like Tinder and Bumble for four years and I didn't have any luck." Sound familiar? Another New Year's gone by, another Valentine's Day on the horizon. You may have the best online dating profile out there, but something's amiss. Whether or not you believe the hype that internet dating is the best innovation for modern day romance, it still begs the question of why you're still single. So looking ahead to Valentine's Day, what should Boston single's do to overcome this melancholy disposition?
Forgoing a less than resolved New Year's resolution is one thing, but this is your love life. Gone are the days of Sex and the City where you and your girlfriends could bounce around to the best hot spots and bump into a great group of guys. Did that ever happen? Seems like those opportunities are fleeting these days. So what should Boston singles do to take the edge off this Valentine's Day and dare I say put themselves out there to meet a live person? Here's our top 4 picks.
1. Ice Skating at Gillette Stadium.
For so many reasons this is awesome. If you're knee deep in a pity party for still being single this Valentine's Day, Patriots Nations is a sure way to get you out of it. Not only is this a fun outdoor activity to do with your gal pals, being a stone's throw away from Gillette Stadium and a number of great restaurants provides you an opportunity post-skating to grab an app and a drink and mix and mingle with the locals. Can't skate? Get over it. You're a Bostonian. Grab the side of the rink and take it slow. You'll do fine and there's always a drink at the end of this.
Promise you won't be the worst skater on the rink.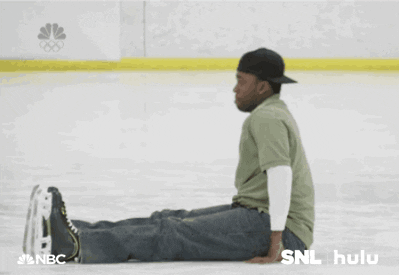 2. Watch the Boston Bruins practice!
Right down the street from the Boston Garden is the Warrior Ice Arena. A local favorite, this rink is where you can see the Bruins practice as well as host your own events and skate.  From public skating to watching local men's and women's hockey teams to the Bruins, you'll have a ton of winter sporting events to choose from. There's plenty of food plus New Balance's flagship store for shopping.  Tapping into a local rink like this will let you explore different opportunities to have fun and meet other singles. With the Pats out of the Super Bowl this year, who doesn't like to watch the Bruins play?
Even Kraft is a Bruins' fan…kind of.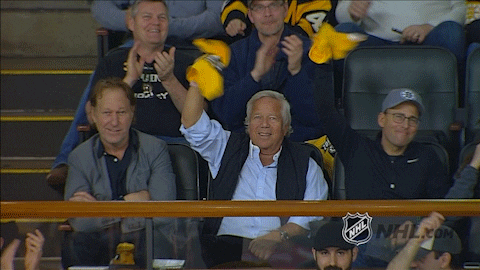 3. Go chill in an igloo.
Prepare to get in line but this is definitely a must for Boston singles this Valentine's Day. Envoy Hotel provides heated igloos on their roof deck during the winter months. Always a "go-to" spot for the warmer months, this spin on winter chillin makes for an intimate setting for friends. Make sure to grab RSVP's for this crowd of Eskimos to party Boston style. And some fun by requiring Eskimos-ish attire for the soiree. And don't be afraid to head out of your abode to mix with other igloo inhabitants for socializing and stargazing on a cold Boston winter night.
Pro Tip!! If you have an extra seat in your abode, don't be afraid to invite new friends in for a drink. These posh igloos provide a great opportunity to get to know your local Bostonians in a more intimate setting.
You may just run into the purrrrrrfect person!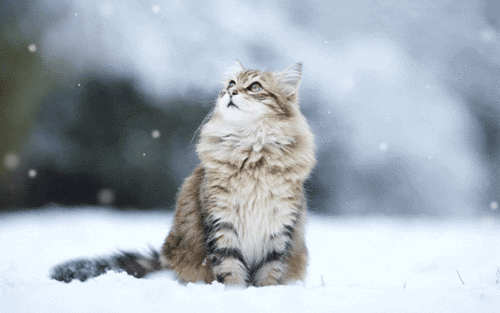 4. Tubing at Nashoba Valley.
Top pick!!! Wear your favorite animal pajama onesie (or snow suit) and gear up to act like a kid again. Nashoba Valley offers day and night tubing for all ages. It's a fantastic workout, super fun, and there's a restaurant and bar at the bottom of the hill. Though you may not get a ton of flirting done during your wait in line (though you never know) the restaurant is definitely a hot spot for socializing and warming up those frosty toes. A must for this Valentine's Day weekend!
Pro Tip!! Dress in layers and make sure to pack some makeup to freshen up. Hit the local hot spots post ski and tubing time to find your local ski bunnies. Who knows? Maybe you'll be celebrating this Valentine's Day with a new connection made on the slope!
Snowball fights are optional…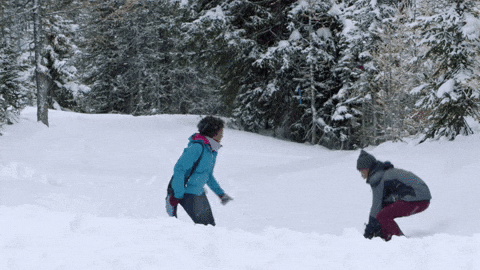 So is this a recipe for curing singleness for Valentine's Day? I wish. What professional dating coaches, like those at LunchDates provide, are opportunities to get out, have fun, and meet a bunch of new singles. Putting yourself out there is the first step. And Boston is a one of kind winter haven of places to visit and things to do during the winter. We don't always have what we want or the one we want on Valentine's Day. But one thing is for sure, if you go out and have some fun, you just may end up bumping into someone to have fun with you.
About the author: Aimee Burke is the author of numerous articles on singles and dating. She moonlights as Lunch Dates' guest blogger and dating advice expert having successfully coached and matched Boston singles during her time there.
Meet More Successful Boston Singles
CHAT WITH A PROFESSIONAL MATCHMAKER
Get Started Today