Every woman out there, single or not, has imagined a true love fairytale in her own life. We have moments of nostalgia where our sweet prince has stolen our hearts and saved the day. The archetypal princess and her one true love.
Finding love has always been part of a woman's agenda.
Since we could walk, we have been spoon fed the fairy tale of the damsel in distress scenario. The shining prince will come out just in the nick of time to save her. Happily ever after was inevitable. Wasn't it? Then Tinder arrived on the scene. Ugh. No, chivalry isn't necessarily dead, but it's definitely on life support. I do believe it's even rarer to find true love today than any time before. At the very least, we're in need of a lot of help.
What would it look like if we told our daughters and sons the real story of finding love? The hussle, the swiping, maybe even the occasional good luck that does lead to happily ever after? Today there are as many single people living in the U.S. as married. There are plenty of singles out there to choose from. Granted, Millennials, in particular, seem to have no problem juggling high technology and low self-control. Bad behavior has become commonplace, and online dating is no exception. But they're not the only generation doing so. We're all to blame. So how do we resolve the ingrained themes of romance, chivalry, and true love, against the harsh reality of serial dating, casual relationships, and the whole "let's just where it goes" crowd?
If we take a look at our theoretical princess, Snow White, and throw her single
butt into the world of Bumble and Tinder, I'd imagine it would go something like this…
After a bad breakup with Prince #1 (who was talking to more than a few women online during their courtship), our Princess finds herself ready to take on the dating world once again. Finding solace and comfort in her maiden gal pals, they recommend to jump back online and get out there. After all, finding her one true love was inevitable…
There she is. Sitting across from a Dopey, or a Grumpy. You know the type. Take Grumpy for example. He's angry for no other reason than he's an unhappy guy. Sure he'll complain and make excuses (and blame) others about his situation. Snow White sits across from the table, unmoved. She tries her best to put him at ease. After a few Grumpies, she realizes that she's not going to change anyone's outlook on life. Maybe she'll be lucky enough to encounter a nice Bashful, but alas he's too timid for her taste. Our Snow White cringes at her situation. "How many more first dates do I need to go on?" she thinks to herself. Yes, every one of them holds a special place in her heart. She feels a matronly obligation to send them on their way with a smile and a wave. But that still leaves our sweet princess single. Hmph…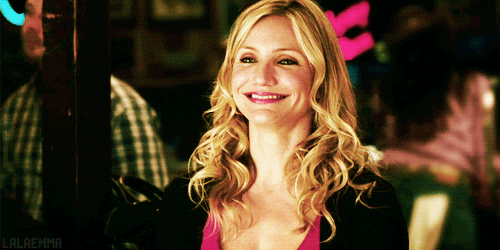 So let's fast forward to the modern day princess. "Why are you still single?" Every time each one of us gets asked this question we cringe. It's as if somehow there's something wrong with us. Imagine it. For every coupled person out there, there is a single person. There are PLENTY to choose from. Plenty of first dates. Plenty of Bashfuls or Sneezy's (you know, the guy that is completely preoccupied with his bodily functions). So what's the issue? Well, for our poor Snow White, it could be that she just isn't in the right company. Afterall, a Doc or a Grumpy is no prize. So how do you find the perfect match?
Listen, there's nothing wrong with wanting the fairy tale. In fact, I believe the whole "hopeless romantic" notion of it needs to make a comeback. We act way too cool and nonchalant when it comes to online dating today. Lots of pretending. Why waste your time? The best thing about Snow White, or any princess for that matter, is when she knows who she really is and won't stray from what she believes in. Don't pretend on a date.
Be you. Be real. Be fantastic!
And when you're sitting across from a guy who is a little too shy or just plain Bashful, just know that maybe he's looking for his one true love just as much as you are looking for yours. Wish upon a star tonight. Remember, anything your heart desires will come to you! But then again, you just may need to call your fairy godmother.
Aimee Burke has over a decade of experience as a coaching professional. She is an avid writer and researcher for the Boston dating scene. She's also the main contributor to LunchDates' dating advice blog.
Meet More Successful Boston Singles
CHAT WITH A PROFESSIONAL MATCHMAKER
Get Started Today