It was only after a long hiatus from dating myself, that when jumping back into the dating circus, I found myself in the company of gentlemen that will never, ever, get a second date. Not anytime soon, anyway. They weren't awful people, just awful daters. Using my own experience as a backdrop, I quickly realized that many women (and men) get frustrated between a great (or even mediocre) first date and the second. So much can go wrong. And it does. At LunchDates, we've been helping men and women have successful first, second, and third dates for years. But here are a few of the most common ways that we see people screwing up on date number two.
You Don't Know How to Date
You think you do, but you don't. Most people's dating skills are crafted between late adolescence and that first love in college. But now, with almost half of us single in the U.S., it's time to have a heart to heart. Dating is a learned art. As much as you want to find a great potential partner, you first need to understand how to take your budding relationship from that first date into relationship land. The struggle is real. And for men, there are some easy fixes to keep you from getting derailed and on track to meet Ms. Right. So avoid these top 4 pitfalls when it comes to your second date:
#1: The Eager Beaver
We ladies see this guy coming a mile away, and we usually back way off and disappear. Coming on too strong is never attractive. The same holds true at the conclusion of a first date.  
Good second date question: "Hey, I'd really like to see you again. Can I take you to dinner?"
Bad second date question: "I really liked meeting you. When can we go out? Can you go out Tuesday?"
Cool your jets. Let her know you want to take her out again, but plan the details later. Your time is valuable, but so is hers. Don't put her on the spot, especially if you don't know if she likes you back. If you push her too hard, you'll scare her away.
#2: Too Cool for School Guy
This guy at first seems interested and interesting enough. But after a seemingly great first date, things go dark. One day goes by. Then two. No text or call? Playing it too cool also sends a message. And most of the time that message is a booty call. Any guy who really likes a girl will not disappear after a great first date.  
Good second date text: Follow up "Good morning" text the day after the date. Leave it there – until she responds. Don't plan the second date yet! Unless she insists. Give it one more day.
Bad second date text: Go dark for the week and then text "Hey" on Friday. She already knows what you're looking for. And if she's relationship material, it's not you.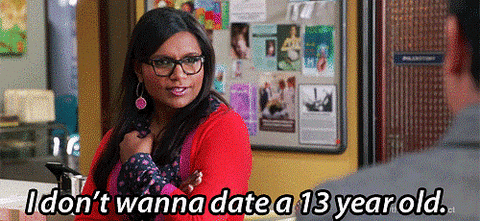 #3: No Sexual Attraction Man
Oh, this is such an easy fix with a dating coach! Many times men and women who have been single for a while, get used to interacting with the opposite sex in a professional setting, where sexual tension is NOT APPROPRIATE. But, in dating, it's crucial. And both sexes need to cultivate sensual and sexual energy on a date. This doesn't infer promiscuity, but rather the flirty, spontaneous chemistry that comes about when two people like each other.   
Good second date flirt: If you didn't compliment her on the way she looked the night of the date, follow up with a "Good morning" text along with a compliment. But leave it at that. If you're not igniting sexual tension on a date, you can creep into Eager Beaver land. And you should probably call us.
Bad second date flirt: Pictures of your body naked. (You take it to another level). Or no flirting at all. The "how is your day?" texts are just that; ok. If you haven't been able to build up a smidge of passion on a first date, she's cooling off and swiping faster than you can say "Tinder." So be proactive and let her know you're attracted to her.  
#4: the Guy That Can't Shut Up
Another easy fix. However, the student must admit they need help. On a first date, you may be handsome, well dressed, financially well off and gainfully employed. You might believe that your personal experiences and opinions are fascinating, and they very much could be. But none of that matters. Not if you want to get the girl.    
Good second date conversation: Shut the hell up! Think one thought in your head: I want to find out everything I can about this woman. Be genuinely interested in her. Repeat back and paraphrase her stories. Keep eye contact, smile, and don't you dare take out that phone. If she talks the whole night and you don't say a word – you have had a successful second date.
Bad second date conversation: It's all about you, again. Even the most attractive and successful men become painfully boring if all they do is talk about themselves.
Get the Girl with LunchDates
If you do any of the actions listed above, don't despair. I tell you this out of love. I tell you this because you can become a better dater with a little guidance. The first step is admitting you need help. And if you can't do it on your own, give us a call at LunchDates! There's someone out there for everyone, and you may just need a little help finding that special someone.
Aimee Burke has over a decade of experience as a relationship coaching professional. She is an avid writer and researcher for the Boston dating scene. She's also the main contributor to LunchDates' dating advice blog.
Meet More Successful Boston Singles
CHAT WITH A PROFESSIONAL MATCHMAKER
Get Started Today