You've had three mediocre dates. Or maybe you've only had one good one. At any rate, there comes a time during dating that you're thinking about connecting on social media. Ah, the many complications of love. Now given 15% of people even admit to using online dating, while another 60% agree it's a good way to meet singles (you do the math), you're probably out there meeting someone through an app. Now, the fact that you're doing all this dating and still haven't found the right person is another matter. But let's focus on that awkward stage where you're not sure if you should add him/her to your social media, and once you're there, how not to screw it up.
Rule #1:
Act Your Age! Or at least know what age you're acting. There's a big difference when you're
twenty-something using social media versus forty-something. Now if you're a forty-something dating a twenty-something, that's really a challenge, but for many reasons. As fast as a new social media app comes into play, another disappears into oblivion. Well, at least for millennials.
Just think of your sixty-something single friends. They're using Facebook as their primary way of interacting socially online. And those cool upgrades for story updates? Scary! If they do have SnapChat or Instagram, it's only to view what their millennials pals are doing. So just as much as Facebook is important, it would mean a lot to friend someone on FB. They will definitely know you like them…a lot.
Twenty and thirty-somethings have it harder on social media than their older counterparts. Why? Because they juggle multiple forms of social media, and all for different reasons with different values. Snapchat and Instagram are fun, easy going channels to post, like, and share. It's not that big of a deal if you add someone onto Snapchat, but they're definitely going to know that you like them. Instagram is similar. Not over the top stalker, it's just "following." I mean, it's not like you sent them a friend request. But we'll cover that later.
Rule #2:
One app at a time. Just pace it. And here's another insight; only half of you will actually do that. What does that mean? As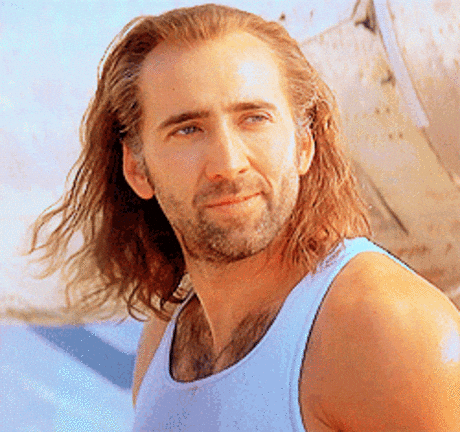 much as connecting on social media can feel intuitive, like a great first date, some people definitely share way too much too fast. Am I wrong? Social media is not any different. Facebook, Instagram and Twitter all in one day? Desperate anyone? Probably not, by the way. Who made up these stupid rules anyway? But for your sake, know the rules do exist, and you need to take it one app at a time. And make sure you check in with your new connection in between. If they start liking or commenting on your posts, that's a good sign. If they don't accept your friend request, well that's another matter.
Instagram and Snapchat I completely get. You can totally creep on your new love interest's sexy pics and click a little heart when you like it. Subtle. Just don't comment on every picture. That's creepy. Important note! Facebook is very personal to most people. If you go right in for the kill, you may kill your chances. People are connecting with close family and friends on Facebook. That's your money shot, so don't waste it.
Rule #3
You're dating on social media too. Meaning, once you've both decided you really, really, like each other, there's the 'wait and see' period. The spy game is on! You now have full, 24-hour access to whatever impulses the other person may want to post, share, like, and follow. You're welcome. Have you ever had the "why the hell did you post that on social media?" feeling? Once you make a connection (and this is assuming you're actually dating in person), you have a commitment to maintain dating behavior on that app.
Why? You know exactly why. You're sending out a signal every time you post or like something. Now there is a thing called overreacting. However, you would have known she had a psycho streak even before she friended you on FB less than an hour after the date. (Yes, do NOT do that). If you decide to connect, you've decided to commit. Of course, the level of commitment from Snapchat vs. Facebook is very different.
I won't give away all my secrets, but I'm a big fan of Linkedin. Meaning, if I'm dating an educated, professional guy, he should be on Linkedin. That's all you get for now… well, maybe one more. This is a conversation about how to date the right one when you find them. But how do you find him/her? Right here with a matchmaker.
Aimee Burke has over a decade of experience as a coaching professional. She is an avid writer and researcher for the Boston dating scene. She's also the main contributor to LunchDates' dating advice blog.
Meet More Successful Boston Singles
CHAT WITH A PROFESSIONAL MATCHMAKER
Get Started Today