With the first talk of Thanksgiving plans, your head goes spinning into that dreadful abyss of "am I really going to be single for the holidays?" And every time you hear the song "All I Want for Christmas Is You," you get a jealous sting in your chest. Look, being single toward the tail end of the year isn't the end of the world. In fact, our team here at LunchDates has found that the holiday season can be a great time to get out there and date! Stressful shopping and extra holiday pounds aside, you could actually have a dating advantage during this time of year. Here are a few key reasons why the holiday season is one of the best times to find love…
#1: Nostalgia and Romance!
Childhood memories. Bing Crosby. Buddy Holiday. Decorating the house and making cookies. Just bring me a cup of hot cocoa! The warm feelings we share about the holidays can provide you an opportunity to talk to a stranger on the street, whether he's carrying gifts or sipping his coffee. Plus, the two of you will have a lot in common, so getting a conversation started shouldn't be challenging. Break the ice by chatting about each other's shopping excursions or holiday party plans. Play your cards right, and you might even get an invitation to one of these events!
Tip: If your mall-challenged bachelor seems to be struggling while picking out presents, offer your opinion! It's a great way to naturally introduce yourself (and fit some flirtatious teasing in).
#2: It's Cold Out
What does that mean? Ever feel the pull of your couch on a cold, wintery day? There's no better feeling than snuggling on the sofa eating s'mores and watching Netflix with your sweetheart. Long nights trolling Cape Cod looking for scantily clad singles are way behind us. Find indoor holiday-themed events, whether it be a Holiday Ball, decorating parties or ice skating on the Frog Pond. Like the cold? Just look up north for skiing and ski balls!
#3: New Year's Resolutions Are Coming
If there's one tip a dating coach will tell you about being single, it's that you have to be proactive! You have to put yourself out there. As we wrap up another year, most people are reflecting on their dating lives. If you've put your love life on the backburner, New Year's is a perfect time to have that heart-to-heart talk with yourself. But seize the opportunity now! It's just like joining the gym on December 1st. If Match's predictions are correct and most singles log on to date January 3rd of the New Year, then I say get a head start! Get a jump on the great singles out there.
#4: Your Party Schedule is Booked!
Most of us cram more parties from Thanksgiving to New Year's than any other time of year. If you're single, that means a lot of new people. Sure, you show up stag. However, that means all the people you meet could potentially know someone or be the someone you're looking for. Just like a professional matchmaker who has thousands of singles to set you up with, treat office parties, friend parties and tree lightings the same way. Best of all, you get to dress up and look adorable! Leave the ugly sweater party for your girls' night in.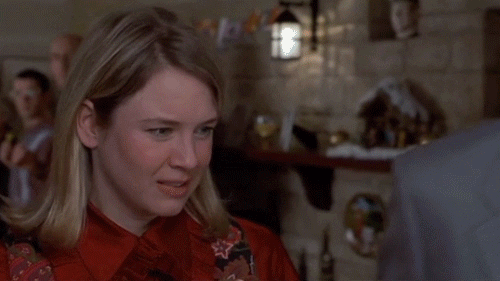 #5: 'Tis the Season for Giving!
Being single this time of year provides you the opportunity to appreciate the things you do have. Great friends and family, good health and a cheerful heart! Gift giving and being charitable truly embody the spirit of the holidays. You can take this idea and use it as a way to meet people while putting some good into the world. Need direction on the best ways for you to help out? Then connect with the local Salvation Army, or check out Create the Good and put in your zip code for a list of ways to give back. Remember, people who volunteer their time to help others are fantastic (and attractive) people!
Look, maybe Santa didn't deliver you the perfect person last year, or the year before. That doesn't mean you're stuck on the naughty list. The holidays are a great time to reflect, be grateful and appreciate one another. You can even spread the warmth and good cheer by buying the person behind you at Starbucks their coffee. And if they turn out to be super cute, then so much the better!
Find Your Perfect Match This Holiday Season
When your relatives start hammering you on "why you're still single" at your upcoming family events, you can tell them you have a plan! You're using the holiday season to meet new people, share the love, give back and maybe even learn how to ski. You don't need to spill the beans and tell them you've hired a matchmaker. But if you decide to work with one and end up in a great relationship by the time Valentine's Day rolls around, you'll thank me for giving you the idea.
Happy Holidays!
Aimee Burke has over a decade of experience as a relationship coaching professional. She is an avid writer and researcher for the Boston dating scene. She's also the main contributor to LunchDates' dating advice blog.
Meet More Successful Boston Singles
CHAT WITH A PROFESSIONAL MATCHMAKER
Get Started Today